2017 Holiday Catering Menu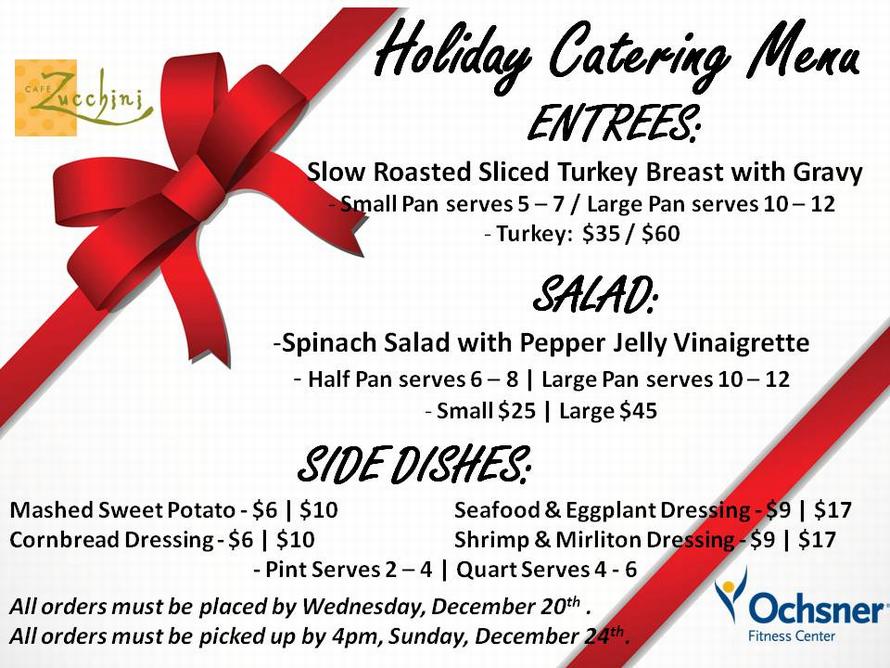 All orders must be placed by Wednesday, December 20th. All orders must be picked up by Sunday, December 24th at 4:00pm.
To place your order, click here to download the order form and email it to Diana Meyer or Judith Montalvo at dimeyer@ochsner.org / jmontalvo@ochsner.org. You can also call 504.733.1600 ext. 34071 or stop by Cafe Zucchini at the Ochsner Fitness Center Harahan location and submit your order.